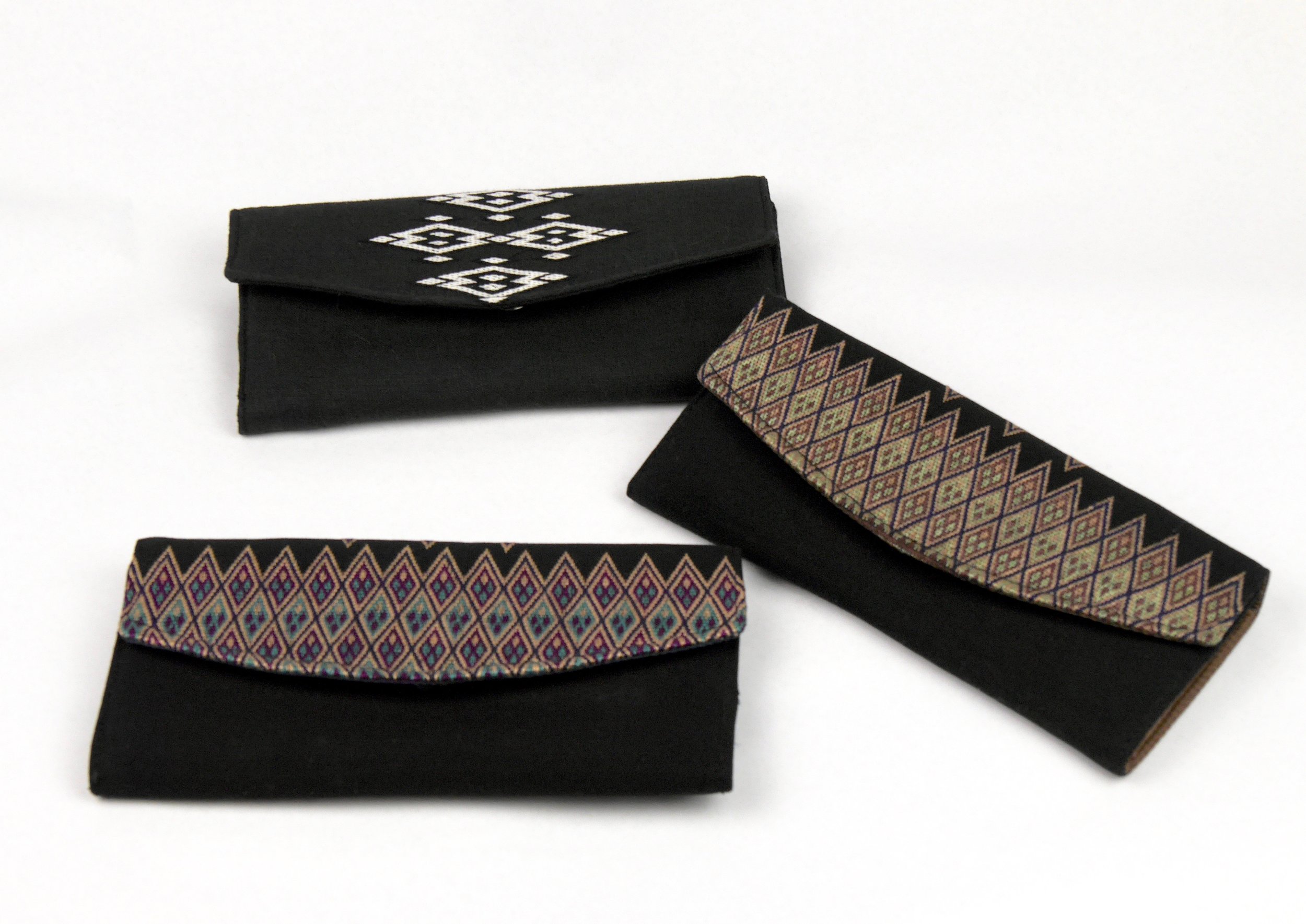 Hand-embroidered Wallet
This wallet is made by skilled women Artisans from Afghanistan. Each wallet is unique in its patterns and colour combinations. You can use it as elegant evening handbag or as your everyday purse. If you like handcrafted products you'll appreciate the skill that has been used to make this product! The value of timeless embroidery only increases as times go by.
The wallet has two internal pockets and coin purse that can be closed with a zipper. The black&white embroidery has black silk lining. Colourful embroidery has two options: blue or brown silk lining.
Dimensions: 10×20 cm
Artisan Links is a social enterprise, member of World Fair Trade Organisation, empowering and uplifting Afghan women artisans. The cooperative was previously known by the name "Zardozi" mening golden embroidery. Through their beautiful fair trade, ethically handmade products/gifts they offer thousands of Afghan women in East-Afghanistan and Pakistan the opportunity to earn stable income though their emboidery skills. This enables the women to pay for medical aid and educate their children.