Hand-embroidered Silk Pen Case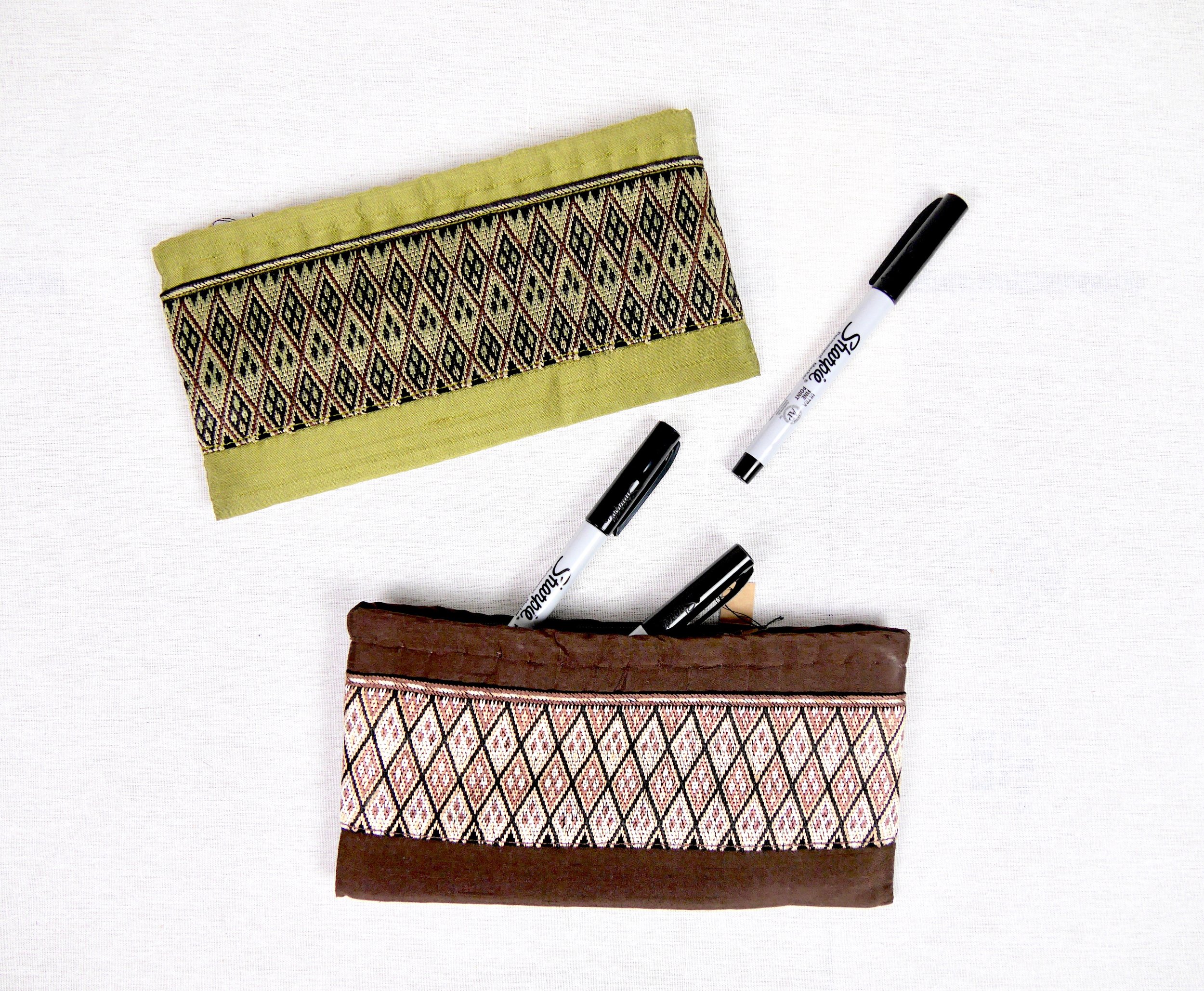 Hand-embroidered Silk Pen Case
This silk pen case is made by skilled women Artisans from Afghanistan. It comes with two colours: green and brown. Both have unique 6cm x 22cm hand embroidered strip. The precise embroidery is traditional Afghan counted satin stitch using silk threads in matching bright colours - green, brown, black and white. The pan case has satin lining in matching colour.
The pen case closes with a zipper.
Dimensions: 11x22cm
Material: silk, satin
The fabrics may bleed. Wash separately at 30°C.
Artisan Links is a social enterprise, member of World Fair Trade Organisation, empowering and uplifting Afghan women artisans. The cooperative was previously known by the name "Zardozi" mening golden embroidery. Through their beautiful fair trade, ethically handmade products/gifts they offer thousands of Afghan women in East-Afghanistan and Pakistan the opportunity to earn stable income though their emboidery skills. This enables the women to pay for medical aid and educate their children.