Bamiyan Embroidered Ipad Case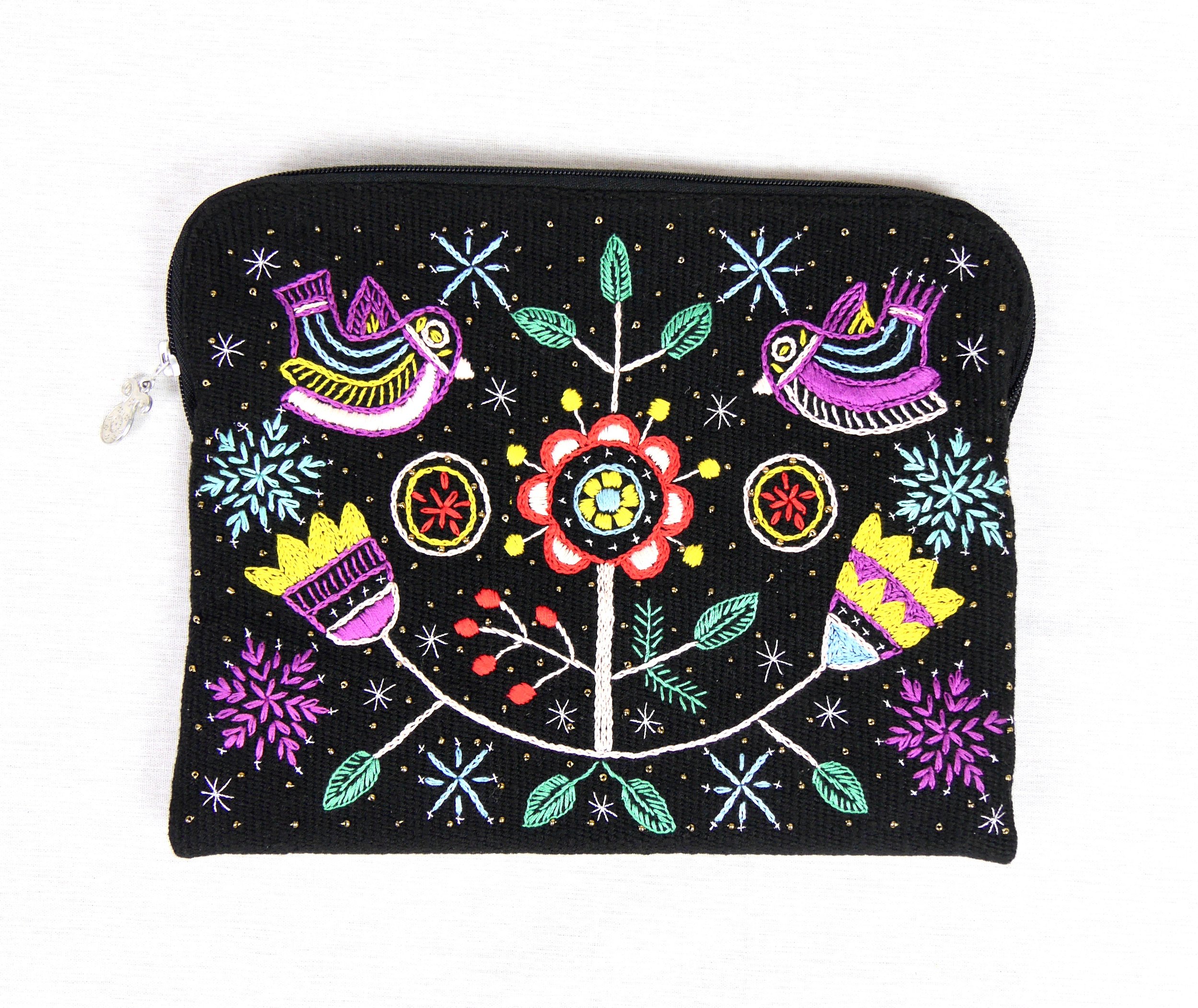 Bamiyan Embroidered Ipad Case
Afghan women are real champions in embroidering! You can proudly use this flower pattern Ipad case made by women in rural Bamiyan District in Afghanistan. The case is made out of handmade woollen fabric - front side has embroidered flower motives. The bag has soft lining and you can fit in a normal size Ipad.
Bag closes with a zipper.
Materials: woollen weave, cotton.
Dimensions: 23x28cm
This a a handcrafted product - take good care of it! Clean with damp cloth of handwash separately. Colours may bleed.
Hand-embroidered bags, toys and pillowcases are supplied by Silk Road Bamiyan which consists of handicraft makers in Dragon Valley in the countryside of Afghanistan. Their embroidery shows the traditional skills and motives of the region. The products help the women preserve their skills and earn a living in a country suffering from the consequences of years of warfare.