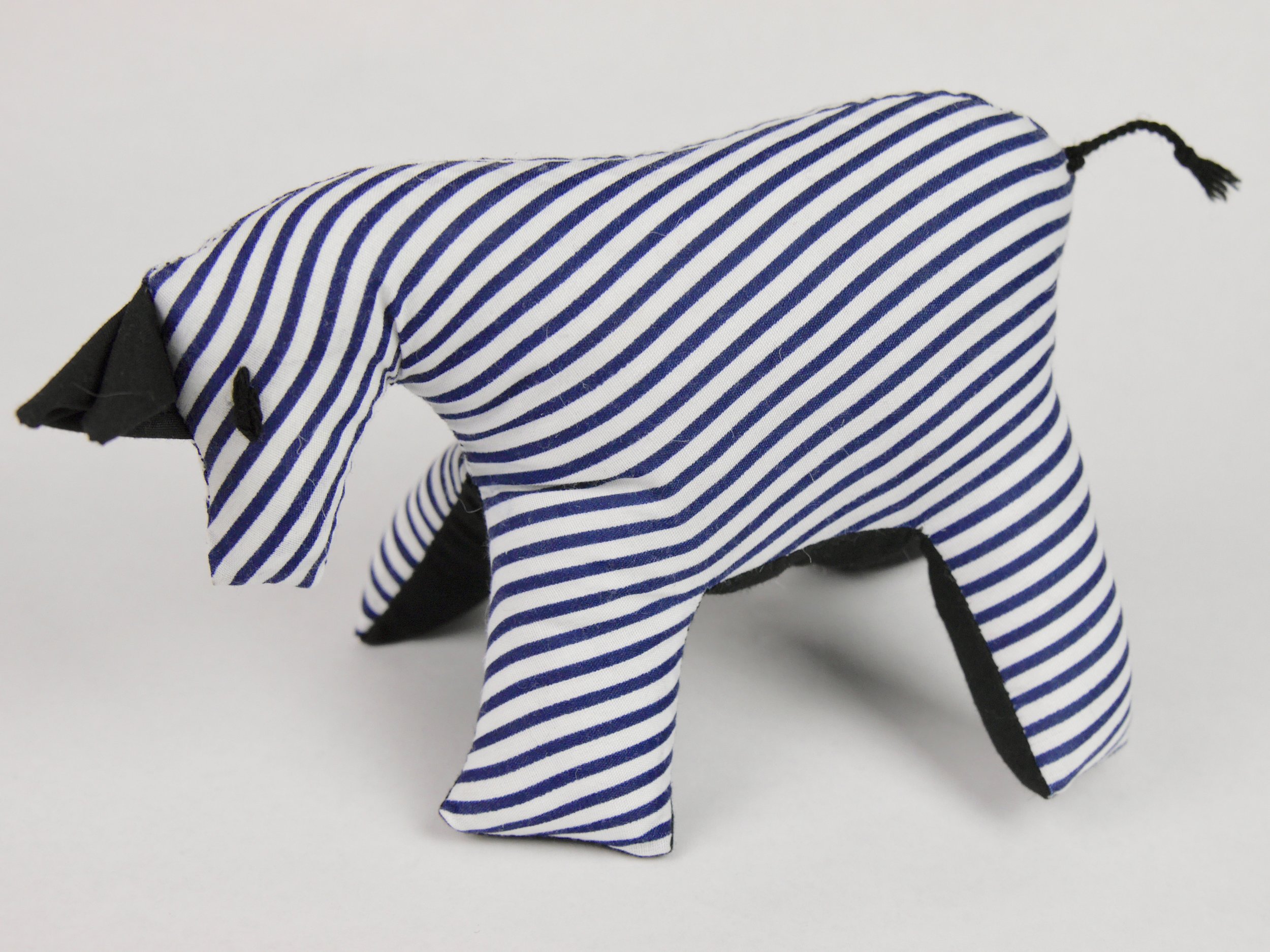 Zebra
These funny and colourful animals look like they had just popped out a children's story book. They bring joy to every receiver from young Birthday child to a good colleague or dear grandma. Get your favourite cuddly animal or collect a whole Noah's Ark.
Animals have been tailored by disabled artisans in Northern Uganda using African kitenge textiles.
Giraffes come in three sizes and with different colour combinations:
S: width 16 cm, height 13 cm
M: width 22 cm, height 15 cm
L: width 26 cm, height 19 cm
Materials: cotton fabric, filled with polyester foam
Each product is handmade, often by disabled people who lack basic numeracy skills and cannot use a tape measure. However, they put all their love and care into each product. We hope that you find the tiny variations in size, pattern, and colours as part of the charm of the product!


Small stuffed animals from Uganda come from a disabled group in Northern Uganda, close to Gulu, called Lugoro Tutte Disabled Group. It consists of 12 members - 4 men and 8 women who try to achieve economic independence through engaging in handicrafts. This is especially hard as the area has suffered from prolonged war and displacements.