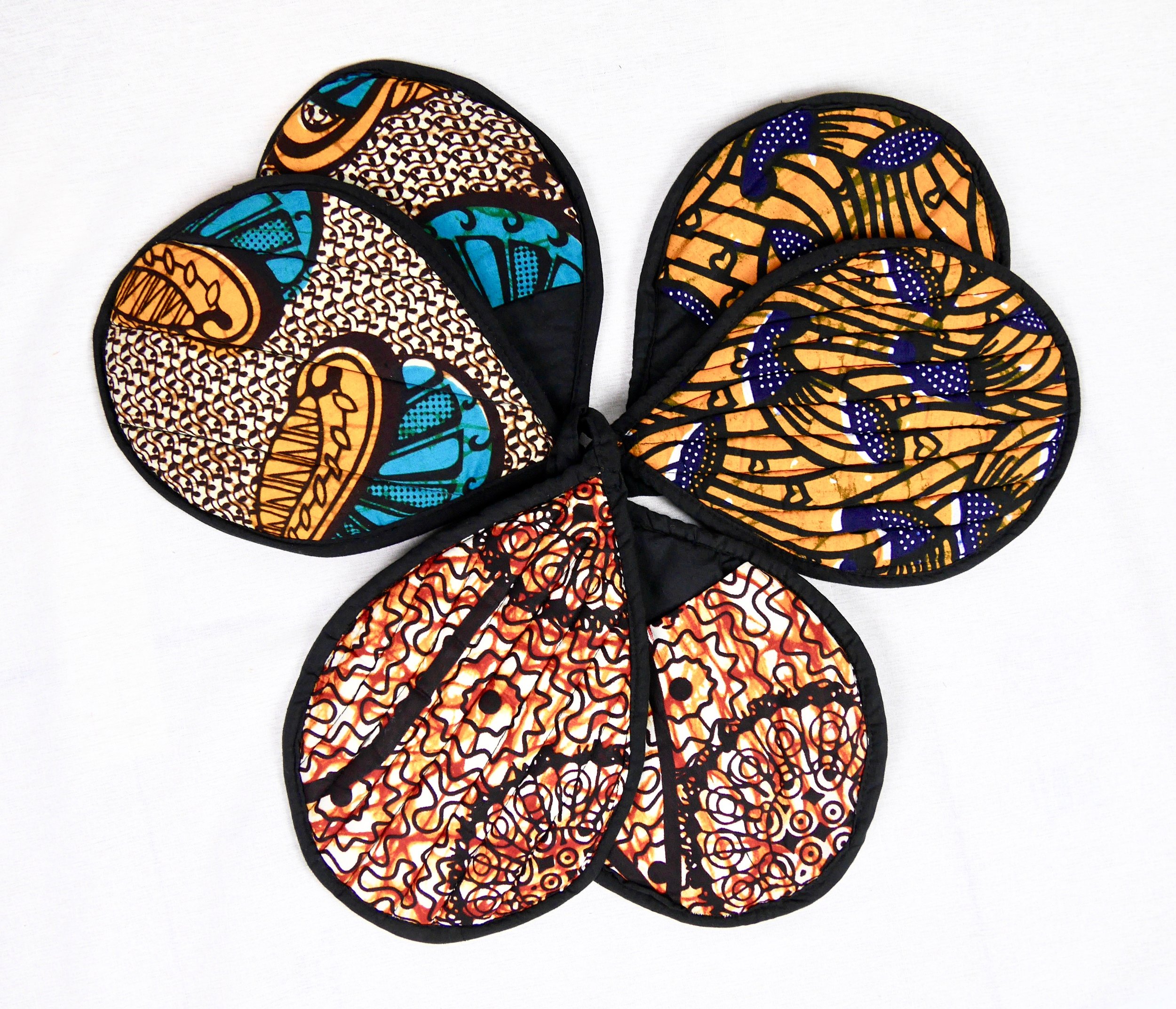 Oven Mittens
Soft, colourful oven mittens are handmade in Africa, and will protect your hands from heat while bringing colour into your kitchen. A special lining is added to insulate the heat. However, as the mittens are made of cotton fabric they are not suitable for handling extremely hot pots.
Made with love and care by five wheelchair-bound women in a workshop in Kampala, the capital of Uganda.
Materials: Cotton, polyurethane foam.
The fabrics may bleed. Wash separately at 30°C.
Each product is handmade, often by women who lack basic numerical skills and cannot use a tape measure. However, they put all their love and care into each product. We hope that you find the tiny variations in size, pattern, and colours as part of the charm of the product!
Kampala Disabled Initiative is a group of physically handicapped women with great skills in tailoring and crafts making in the capital Kampala. The women regularly take in new handicapped girls as trainees to teach them sewing skills. Many of the products are developed in cooperation with Estonian fashion designers and volunteers.