Charcoal Facial Soap with Shea Butter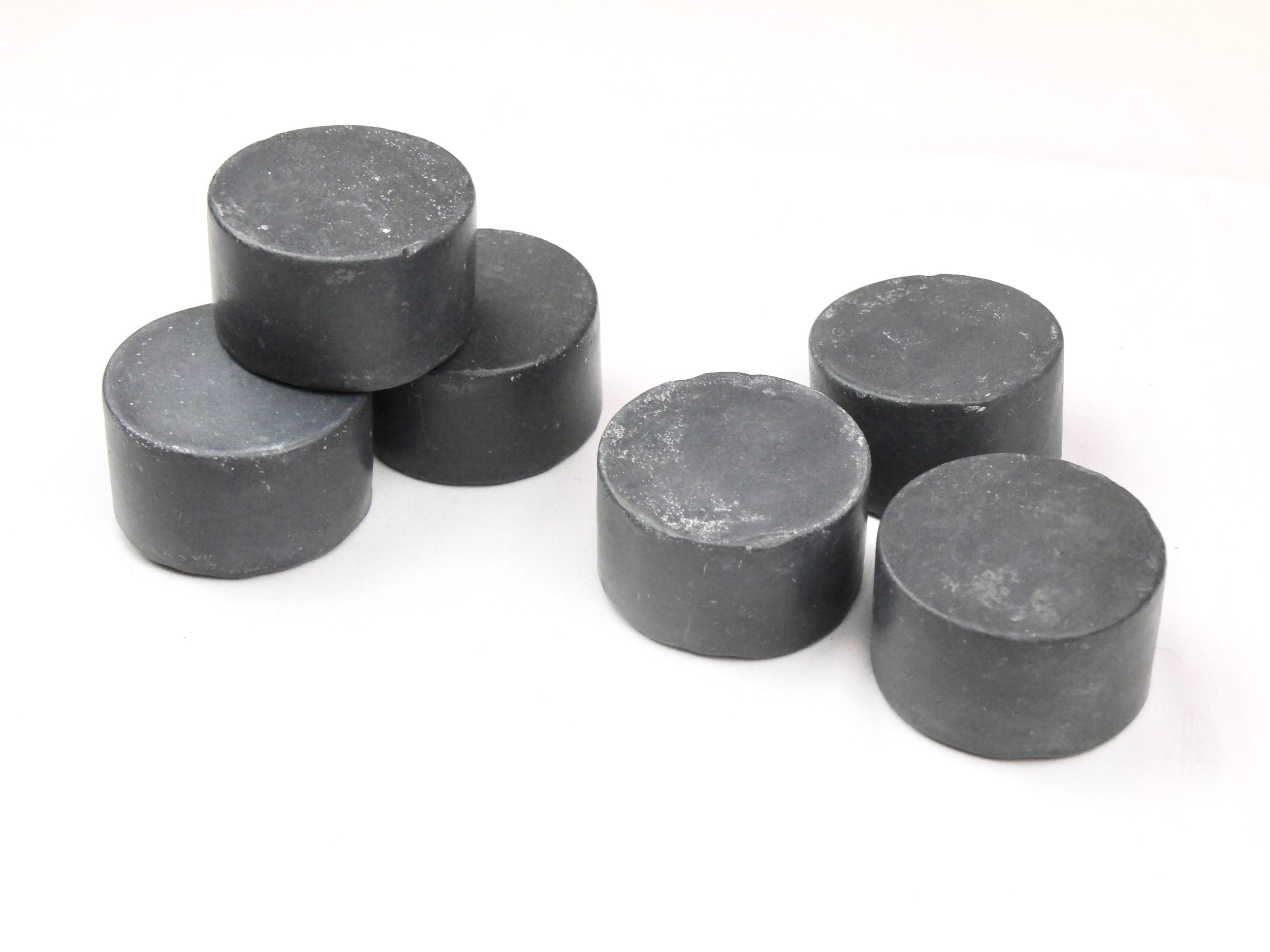 Charcoal Facial Soap with Shea Butter
This handcrafted shea soap is both cleansing and moisturising. It is black due to active charcoal that gives antibacterial properties. The scent is from aniseed essential oil giving the soap a sweet liquorice feeling.
The form is inspired from ice hockey puck. A perfect gift for hockey-loving men as an after-shave soap! Or for fishermen as aniseed soap is known to remove fish smell.
Weight: 100g
Ingredients: Shea butter, olive oil, coconut oil, lye, aniseed essential oil
Handmade in Canada by Mamaa Trade with shea butter produced by Kongo Nagbok Nongtaab Shea Butter Production
Kongo Nagbok Nongtaab Shea Butter Production unites more than 100 widows in the community. Shea butter is often called African women's gold, and is a skill that is passed on from mothers to daughters and every woman in the area knows how to make it for household needs. The partners of Mamaa Trade are located in Kongo village in Nabdam District, Upper-East Region of Ghana which is one of the poorest regions of the country. The area's dry soil, coupled with erratic rainfall and harsh weather conditions, makes farming challenging.
Producing oil from shea-tree nuts (also known as karité) is a traditional skill of the West-African women that is passed down from mother to daughter. It provides an extra income to the widows of Kongo village in Northern Ghana who produce all the unrefined, raw shea butter sold by Mamaa Trade.
Shea butter contains vitamins A, E and F and various useful fatty acids. It also has anti-inflammatory properties. Unrefined shea butter is particularly valuable because it is produced manually through a labour-intensive process which preserves all the good qualities of shea butter.
Use shea butter:
to moisturise your skin

to moisturise dry areas of skin (heels, elbows, chapped lips)

to protect against wind, cold, sun (especially face and lips)

as after sun cream to alleviate sunburn

to restore the natural shine of hair
Rub a small quantity of the shea butter in your palm until it has melted, then apply to the skin or hair.
Note: Keep shea butter away from direct sunlight, in a dry and cool place. Avoid repeated melting and cooling. Shea butter does not contain preservatives – it will have a longer life span when you use it with clean hands or a spatula.