Baobab Oil - the Super Nutrient for Your Skin!
As winter is slowly but surely approaching it is a good time to think about the health of your skin. At Mamaa we have 100% natural beauty products from Africa to nourish your skin in the changing conditions from summer hot to winter cold. In addition to shea butter and black African soap, the women in Northern Ghana are also making baobab oil - which has become the newest super-nutrient and "big thing" in nutrition and natural skin and haircare.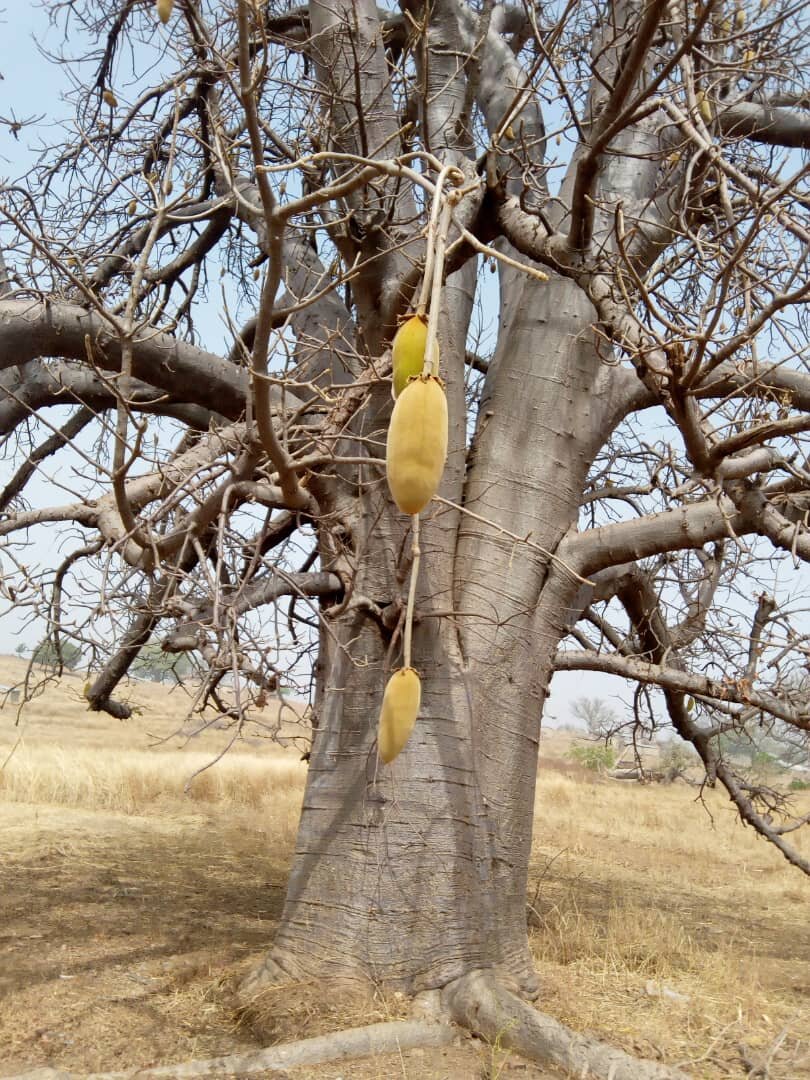 The baobab tree (Adansonia digitata)
is the largest succulent plant in the world which grows in the hot, dry woodlands of Africa, in areas that receive little rainfall. These iconic trees can live up to three thousand years and the biggest Baobab tree ever recorded has a circumference of over 43 meters.

Local people call it the Tree of Life since it provides food, water, shelter, materials for traditional medicine and is known for its almost mythical powers.
The baobab tree bears fruit which matures during the dry season and drops off the trees when ready to harvest. The nutrient-dense fruit serves as highly nourishing food for local people and animals during the dry season. Fruits are also the source of baobab oil and baobab powder, the latter being called as the new "superfood" added to smoothies and health foods.
Baobab oil is extracted from the seeds of the fruit and is very rich in nutrients. It contains all three omega fatty acids: omega 3, 6 and 9, as well as some rare fatty acids and a host of vitamins like A, D, E and K, as well as dihydrosterculic acid, malvalic acid, arachidic acid, linoleic acid, oleic acid, palmitic acid, and stearic acid.
The benefits of using baobab oil on your skin and hair include:
-baobab oil nourishes and heals damaged skin (ageing, excessive sun etc.)
-due to its anti-inflammatory properties, it can reduce redness and inflammation
-it is a natural cleanser and daily moisturiser and does not leave the skin with greasy residue
-it helps to eliminate bags under eyes and signs of ageing. Combine baobab oil with other essential oils that are known to improve collagen production and apply few drops onto your skin before bedtime
-thanks to its strong anti-inflammatory properties it treats inflammatory skin conditions like eczema and psoriasis
-it prevents stretch marks and reduces their appearance
-it soothes dry lips
-it conditions and hydrates dry hair and soothes irritated scalp - use a hot oil treatment before washing your hair
Baobab oil is great for all skin types - those with dry skin of exzema can find a cure from this natural wonder. And it works. My daughter has always had a very dry skin all over her body. Using the oil has really helped her skin to get back elasticity and a healthy look. I've also heard from many customers with exzema how applying baobab oil keeps the affected areas from flaring up. My own skin is normally not dry but applying baobab oil helps it also to keep elasticity and avoid wrinkles.
The oil can be used all over the body and it leaves your skin nice and smooth. You can apply a small amount onto your skin after getting out of the shower to help lock in moisture for wonderfully smooth, soft, hydrated skin. Alternatively, you can create your own DIY non-greasy moisturiser by using it as part of a recipe. As it is a very rich oil, our 100ml bottle will last for a long time even if used daily.